Physician Jobs By Specialty
Physician Jobs in Arizona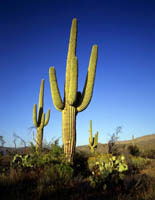 With an ever-increasing population, Arizona has a plethora of physician jobs available.  Throughout the state of Arizona there are many exciting healthcare facilities, each offering unique physician jobs in a wide array of disciplines. In the last decade, the Arizona healthcare needs have more than doubled.  If you are ready to take an assignment in one of the fastest growing healthcare markets, then register now! 

An exciting adventure waits in the home of one of the Seven Wonders of the World, the Grand Canyon. Due to a large area and variations in elevations, enjoy a range of localized climate conditions scenery. Arizona is known for its beautiful desert landscapes, crystal clear waters, pine forests, and spectacular mountain views. There are many small friendly communities that retain a quiet life, yet Arizona also boasts one of the fastest growing cities in the United States with all of the fun and excitement that offers. It is a land of mystery and adventure with more lost treasure and stolen loot tales than any other state.
Arizona offers residents and visitors a wealth of art and culture, from the plenteous museums, art galleries, theaters and festivals. For those who enjoy a hot nightlife, Arizona is the place to be. Sample home-grown Arizona wine at trendy wine bars or catch a sporting event at the local brewery or sports bar. You can dance the night away at live venues or get a cup of coffee and enjoy a book at the local coffee shops. Treat yourself to some indulgence at one of the many spas in stunning backdrops after you recuperate from your marathon shopping spree at the many indoor and outdoor malls, boutiques and galleries. The fantastic year-round weather allows for endless outdoor activities and adventures.
No matter what your specialty, family practice to urology, Physician-Jobs.net can get you the physician job in Arizona you want.  Register with us today to find out what physician jobs we have waiting for you.
We're sorry. No jobs were found matching your criteria.
New job opportunities are opening constantly across the country.