Physician Jobs By Specialty
Physician Jobs in North Dakota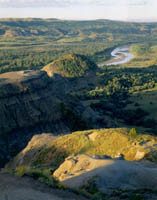 Physician jobs in North Dakota present an outstanding opportunity to experience some of the finest small- to medium-sized hospitals in the country.  Physician jobs are in high demand in North Dakota.  If you are looking to practice in a community with a high quality of life, than a physician job in North Dakota is for you.
One physician job in North Dakota and you will see why it tops the charts in everything from agriculture to quality of life. Truly North Dakota is a state where first things come first. "Dakota" is a Sioux word meaning "friend" and no matter where you go or live, you are among friends. The state is filled with wonder and adventure. Walk in the steps of daring explorers Lewis and Clark or be inspired by the legendary Sitting Bull or Gen. Custer. Authentic history, extreme adventure, and endless opportunities are waiting right at your door step in North Dakota during your next physician assignment.
North Dakota has the perfect blend of arts and entertainment with something to cover every interest. Enjoy Native American exhibits, and Cowboy cookouts. Many enjoy Maah Daah Hey Trail, a 120 mile long biking, hiking and horse trail, where bumps in the road are not only expected, they are desired! World class golf to world class dining, you will enjoy it all during your physician job. Visit the place that led Theodore Roosevelt to say "I never would have been President if it had not been for my experiences in North Dakota."
Search our physician jobs now to see what opportunities we have available for you in North Dakota.  If you don't see what you're looking for, simply contact us, and we'll find a physician position specifically for you!
We're sorry. No jobs were found matching your criteria.
New job opportunities are opening constantly across the country.