Physician Jobs By Specialty
Physician Jobs in Nevada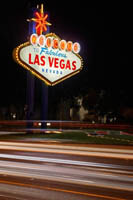 The following physician job location represents just a small sample of the hundreds of places you can enjoy.  Register now to find an assignment in the location of your choice. Or read on to learn about the physician job in Nevada that is waiting for you.
There is so much more to Nevada than the well-known attractions that it is famous for. It is 110,540 miles of exciting, if not a bit quirky, adventure. Visit old mining towns like Virginia City and Dayton where prospectors mined their fortunes in gold and silver and get a feel for early America.
Extreme sport enthusiasts will not be able to pass up the challenge of Heli-skiing where skiers are whisked away by helicopter to the steep challenging slopes of the Ruby Mountains with 500 square miles of virgin snow.  Certainly you will see big name stars in Reno and Las Vegas, but Nevada is also rated the number 1 stargazing destination in the US by USA TODAY. Enjoy a celestial experience that sparkles so brightly, it is like standing in a planetarium. Yes, Nevada has more, much more than meets the eye. Come experience it all yourself on a physician job.
Day and night run together with round-the-clock activities, shows and events. Any day of the week, and any time of day, you can enjoy every thing from circus acts to chili cook-offs. Whether you like the western feel and rodeos or the more sophisticated ballets, you will find something to enjoy. Of course, you can't miss Elvis during your next physician assignment.
Search our physician jobs now to see what opportunities we have available for you in Nevada.  If you don't see what you're looking for, simply contact us, and we'll find a physician position specifically for you!
We're sorry. No jobs were found matching your criteria.
New job opportunities are opening constantly across the country.