Physician Jobs By Specialty
Physician Jobs in Hawaii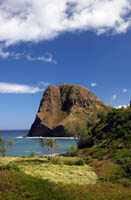 Throughout the Hawaiian Islands, there are many healthcare providers, offering everything from a state-of-the-art, large hospital to smaller, more specialized facilities – each with unique opportunities in a diverse array of physician disciplines. Hawaii physician jobs are as diverse and abundant as the volcanic landscape.
The nine distinct islands of Hawaii are as close to paradise as will be found anywhere.  To say that the views are breathtaking would be an understatement. Saying it is enchanting does it an injustice. Hawaii is unlike anywhere else on earth. The unique island experience offers tropical landscapes, clear warm waters brimming with life and color, and a warm inviting culture.
Hawaii is home to one of the world's tallest sea mountain, and the world's most active volcano. It is the birthplace of the hula and surfing, and is always filled with endless possibilities. Many enjoy the Honolulu Zoo and the Hilo Tropical Gardens which is owned by the estate of one of Hawaii's last princesses. The islands offer unique geological features that you will find nowhere else and activities that are best enjoyed in paradise. After an adventurous day, it is all about the exciting nightlife. Join in time honored local traditions or hit the scene for the islands enchanted nightlife. Enjoy fine dining, a romantic sunset cruise, or sip cocktails at a charming resort bar. Whatever you choose to do, you will be surrounded by the spirit of Aloha when you take you next physician job in Hawaii.
With its fantastic ambiance, nightlife, and exciting outdoor events, a physician assignment in Hawaii is sure to be an exciting one.  Register now to see what physician jobs we have available!
We're sorry. No jobs were found matching your criteria.
New job opportunities are opening constantly across the country.