Physician Jobs By Specialty
Physician Jobs in Virginia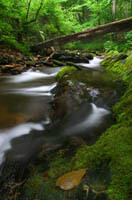 Physicians take jobs in Virginia for the rich and varied past, but stay because of the vibrant and diverse present. From the pristine beaches to the beautiful mountains, you will find the best that life has to offer. From big city life with big city fun to small friendly neighborhoods, there is a place that is right for you.
There is so much to see, do and enjoy in Virginia that you will never be bored during your physician job. Visit the many historical sights including Jamestown. There are many museums that commemorate culture, history, art and sciences that will feed your need for knowledge. See world-class entertainment in top notch venues, or shop your heart out in some of the most popular shopping centers in the country. From wildlife to wild nightlife, you will find it all in Virginia during your physician job.
We're sorry. No jobs were found matching your criteria.
New job opportunities are opening constantly across the country.