Physician Jobs By Specialty
Physician Jobs in Utah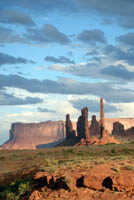 In addition to providing a once-in-a-lifetime opportunity to see majestic Utah, most healthcare facilities cover the costs of malpractice insurance, housing, travel, and much more!  If you are a physician looking for the perfect physician job in Utah, we can place you in the top-tiered physician jobs in the state.
If you are looking for unique history and outdoor adventure, then Utah is the place for you. The state is filled with good old-fashioned fun. Enjoy world-class golf courses, stellar ski resorts with phenomenal ski and snowboard runs or take an exhilarating rafting trip down Cataract Canyon.  Live and work in neighborhoods and cities known for their friendliness and care for neighbors and play in settings so picturesque, they must be seen to be believed.
In addition to the exceptional sporting opportunities, Utah also holds many cultural opportunities. Investigate the Mormon heritage of the area or enjoy all of the arts and entertainment. Though the state is considerably more laid back, it does still have a vibrant nightlife. You can enjoy dance clubs, karaoke and sports bars during your next physician job.
Register now to start your next adventure with a physician job in the amazing state of Utah!
We're sorry. No jobs were found matching your criteria.
New job opportunities are opening constantly across the country.