Physician Jobs By Specialty
Physician Jobs in Michigan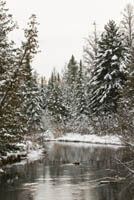 Michigan physician jobs are always available in a wide range of disciplines. Detroit is Michigan's most urban city and as such, the state's healthcare hub with healthcare systems, private practices, clinics and other medical facilities. Because of this, the city offers many opportunities for physicians.
There are still some places left in the world where you can put aside all the have-to and enjoy the get-to. In Michigan, you can reconnect with what really matters in life and reinvigorate your soul during your next physician assignment. Sports and outdoor enthusiasts will love the 11,000 lakes, thousands of rivers and streams, and more freshwater coastline than any other state. Enjoy skiing, state parks and urban centers and festivals; in Michigan, life is about living.
Amazingly hip and contemporary, you will find a strong art and architecture influence with many notable companies in the industry, including Herman Miller, maker of the famed Eames chair, in the area. If you are still craving the thrill that arts give, then swing by the Urban Institute for Contemporary Art, an interdisciplinary complex where you're bound to find an art show, film screening, reading, music or dance performance.  Whether you like golf or extreme sports, art galleries or artistic Bohemian coffee shops, Symphonies or something loud, Michigan has something for you while on your physician job.
Come see what Michigan is all about on your next physician assignment.  Register now to have us contact you with a list of our open physician jobs!
We're sorry. No jobs were found matching your criteria.
New job opportunities are opening constantly across the country.