Physician Jobs By Specialty
Physician Jobs in New Mexico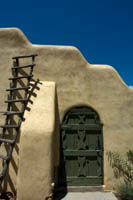 Some of the most respected healthcare facilities in New Mexico are currently seeking physicians including cardiologists, hospitalists, family physicians, and psychiatrists to fill their physician job needs.  In addition to being able to see one of the most beautiful places in the United States, you will also receive paid malpractice, travel, lodging and transportation when you take a physician job in New Mexico.
Few states can boast having six of the Earth's seven climate zones and activities as varied as the terrain. Ski towering mountains or hike the desert plains or soar above it all in a hot air balloon. There is something for every physician in this beautiful state. New Mexico is home to some of the most interesting and beautiful features in the world, including Carlsbad Caverns National Park and the intriguing city of Roswell.
No matter what you are looking for during your next physician job, you are certain to find that and more in New Mexico. It is well known for its arts community with museums that feature everything from folk to fine arts. Enjoy many cultural, events, festivals and foods as you immerse yourself in a vibrant cultural scene — the food and the scene are hot! You will find yourself among friends here, no matter what activities you choose. There are many ways to enjoy the nightlife in New Mexico including some rooftop bars where you can watch some incredible sunsets.
No matter what your specialty – family practice to psychiatry – Physician-Jobs.net can get you the physician job in New Mexico you want.  Register with us today to find out what physician jobs we have waiting for you.
We're sorry. No jobs were found matching your criteria.
New job opportunities are opening constantly across the country.