Physician Jobs By Specialty
Physician Jobs in Wyoming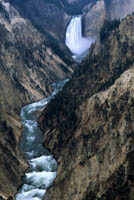 Physician-Jobs.net has a broad selection of practice opportunities in Wyoming – from a hospitalist position to an anesthesiologist position, no matter what state or practice you specialize in, we'll find the perfect physician job for you.
The state of Wyoming is shaped by a history of native people and rugged frontiersmen and women. There is something about the area that reminds you that the past is not that far away, and that there is a little explorer in all of us. See faithfully preserved historic sights and trails or visit old west towns or battlefields and take in the vibrant culture of our nation. Come to a place where the people are friendly and grounded in the deeper things in life. Enjoy the wild and wonderful frontier or all that the big cities offer. Wyoming has much to offer you on your next physician job.
Take a physician job in a place that offers rare and unique opportunities such as participating in archeological and paleontological digs. Theater and performing arts is alive and well here with several symphony orchestras, playhouses and theaters. Thrill seekers and nature lovers will love to try their hand at herding cattle, biking the Snowy Range or climbing the Tetons.  The nightlife rocks with cozy pubs to vibrant clubs so there is certainly something for everyone.
Come see what Wyoming is all about on your next physician assignment.  Register now to have us contact you with a list of our open physician jobs!
We're sorry. No jobs were found matching your criteria.
New job opportunities are opening constantly across the country.