Physician Jobs By Specialty
Physician Jobs in Missouri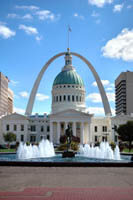 As a booming state, Missouri has many openings for jobs for physicians spanning a wide variety of specialties. If you are looking for a physician assignment in Missouri, Physician-Jobs.net can help you find the perfect position in your discipline.  Register with us today, or read on to learn more about our Missouri physician jobs.
Discover the wonder that waits for you in Missouri. Like a hidden jewel waiting to be discovered, Missouri is filled with exotic gardens, award winning wineries, a wide array of cultural activities, and so much more. It is the perfect place for young and old alike, with activities to suit anyone. It is a state strong in history, culture and traditions. On your next physician assignment, you will love the friendly people and inviting neighborhoods, to large and exciting metropolitan areas.
You can expect first class talent in impressive venues, lively clubs and larger than life attractions. If you love the outdoors, join in on some of the extreme sports that the area affords. Make time to hike the challenging Ozark Trail, canoe the many streams or venture into one of the states' many caves. Whether you want to relax and cruise the many country roads or experience some wonderful shopping, Missouri has something wonderful for you during your physician job.
Register now to learn more about our Missouri physician jobs!  Or contact us to have a custom job search done for you.
We're sorry. No jobs were found matching your criteria.
New job opportunities are opening constantly across the country.