Physician Jobs By Specialty
Physician Jobs in Oregon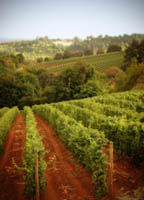 Oregon physician jobs are always available in a wide range of disciplines. Portland is Oregon's most urban city and as such, the state's healthcare hub with healthcare systems, private practices, clinics and other medical facilities. Because of this, the city offers many opportunities for physicians.
Come and enjoy the laidback atmosphere of Oregon during your next physician assignment, where people are known for their rugged individualism, creative bent and love of the slopes. The seven distinctive regions of the state hold a world of adventure. If you love great cultural attractions, you will love the metro area with its many theaters, parks, gardens and museums. Spark your creativity with some time on the 365 miles of coast with its stately lighthouses, tide pools, fishing villages, and picturesque beauty. The valley beckons many with its vineyards, covered bridges and historic towns. Eastern Oregon holds thriving art communities and the beautiful Crater Lake.  Hike and ski Mt. Hood or see the still visible wagon wheel ruts made by those on the Oregon Trail. It is not just about what you do in Oregon; it is about what Oregon does in you that keeps physicians there.
All of Oregon is about enjoyment so it is certain you will find everything possible to meet your needs.  Housing includes homes on lofty hills for those who love solitude, to suburban neighborhoods for those who like the hustle and bustle of people.  Even the nightlife is in typical Oregon fashion, casual yet full of life. From big city to solitude, Oregon is simply perfect for your next physician job.
We're sorry. No jobs were found matching your criteria.
New job opportunities are opening constantly across the country.