Physician Jobs By Specialty
Physician Jobs in Louisiana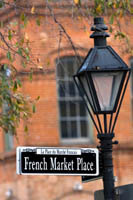 Physician jobs in Louisiana are challenging, diverse and waiting to be filled. Louisiana is a thriving state with an abundance of physician opportunities, especially in psychiatry, family practice, internal medicine, and emergency medicine.  Register now or read more to learn about your next assignment to Louisiana.
Louisiana is a rare, multifaceted gem of diversity wrapped up in a setting of 24k excitement. No where better have so many cultures assimilated into one rich culture than in Louisiana? Where else is a culture so uniquely recognizable? It is the culture that has given birth to jazz as well as the only indigenous urban cuisine in the nation. You can't just visit Louisiana, you experience it. And you can't just live there; it lives in you.  Come find out for yourself during your next physician assignment.
You can enjoy a round-the-clock life of fine dining, dancing, and live music. Louisiana is alive, vibrant and without comparison. Be challenged by outdoor adventures, enriched by countless museums and historical sights, or become a ghost hunter on one of the old plantations. Truly, there is no place like Louisiana to invigorate your physician career.
With its fantastic character and exciting outdoor events, a physician assignment in Louisiana is sure to be an exciting one.  Register now to see what physician jobs we have available!
We're sorry. No jobs were found matching your criteria.
New job opportunities are opening constantly across the country.