Physician Jobs By Specialty
Physician Jobs in Pennsylvania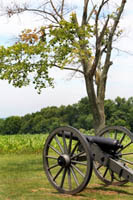 Taking a physician job in Pennslyvania is a great opportunity to work with the finest in U.S. medicine. As the one of the country's medical hubs, Pennsylvania has a large quantity of physician opportunities–from large facilities to small, local hospitals.
Whatever your passion is, you are sure to satisfy it in Pennsylvania during your next physician job. In a place so crucial to the shaping of our country, you know you will find compelling historical monuments and museums. There is, of course, enough history that even the most ardent history buff will never tire. What makes the history of the area so interesting is the spirit of the people; independent, vibrant, cosmopolitan, creative, eclectic and brave.  And you will find that same spirit there today.
Whether you like a quiet life in the suburbs or busy city life with its chic lofts and apartments, you will find the perfect living arrangement among inviting people during your physician job. Enjoy everyday bits of history at your doorstep like the Edgar Allen Poe National Historic Site, a small brick house on North Seventh in Philadelphia. You never have to travel far to find great entertainment and hot night spots. Area pubs, theaters, and shows are always a huge draw. For those who love the great outdoors, the many National Parks and recreation areas provide thrilling sports in beautiful settings. Come and be inspired by some of America's finest on your next physician job in Pennsylvania.
Regardless of your preferred physician discipline, Physician-Jobs.net can help find the perfect fit for you in any state, including Pennsylvania.
We're sorry. No jobs were found matching your criteria.
New job opportunities are opening constantly across the country.