Physician Jobs By Specialty
Physician Jobs in South Carolina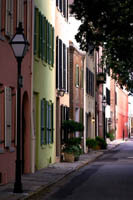 From Charleston to Columbia, South Carolina has the kind of jobs physician are searching for. With an abundance of healthcare facilities throughout the state, opportunities for physicians in South Carolina are limitless.  Register with us today to learn more about all the open assignments waiting for you.
South Carolina is a state of natural wonders and cultural treasures. It is a place where there is balance and the people value what is really important in life. Enjoy small town romantic charm or the fun and sophisticated big town happenings; this state is a package deal.
Live, work and play in a state of unrivaled beauty and charm and an abundance of activities. Visit historic fishing villages, a historic "winter Colony" or enjoy live theater in a 1908 opera house. You will enjoy the lively happenings in the historic downtown entertainment district with pubs, museums, galleries, live music and shows. Enjoy pristine mountain wilderness and many sporting activities, or the pristine white sandy beaches, first-class restaurants, resorts and spas. South Carolina waits with exceptional history, arts and activities for you when you take a physician job here.
Getting started is easy!  Simply fill out our short form above and we'll contact you with all of our available physician jobs in South Carolina.
We're sorry. No jobs were found matching your criteria.
New job opportunities are opening constantly across the country.