Physician Jobs By Specialty
Physician Jobs in New Hampshire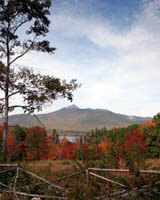 Physician-Jobs.net has a wide array of practice opportunities in New Hampshire – from anesthesiology to urology, no matter what state or practice you specialize in, we'll find the perfect physician travel job for you.
Whether you want to stroll through quaint towns or hike in rugged outdoors, New Hampshire offers the best in outdoor adventures. Bound by Quebec to the North and the Atlantic Ocean to the east, the area is scenic, lush and ready for adventure. You will find everything from great family adventures to fun and vibrant nightlife — all at the tip of your fingers during a physician job in New Hampshire.
It is easy to see why people love to visit, live and work in New Hampshire. Everything is accessible and the commutes to work are fast and easy. Become part of communities that feel like family and enjoy community festivals that bring you all together. There are museums that focus on arts, architecture and science just to name a few. The state's historic sites are diverse and fascinating and reflect the spirit of America. If you are ready to dance away the weekly grind, then you will love the area clubs and bars and restaurants.  New Hampshire is a place where you can enjoy the best that life has to offer during your physician job.
The New Hampshire physician jobs below represent just a small sample of the hundreds of opportunities that await you when you use Physician-Jobs.net. Register now to find an assignment in the location of your choice. Don't see what you're looking for?  Contact us and we'll send you our most up-to-date positions that haven't been posted to the website.
We're sorry. No jobs were found matching your criteria.
New job opportunities are opening constantly across the country.