Physician Jobs By Specialty
Physician Jobs in Connecticut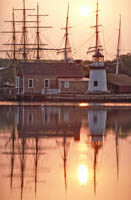 Physicians are in high demand in the compact state of Connecticut.  Top healthcare facilities and practices are continually searching for dedicated physicians to fill their needs – from psychiatrists to pediatrists.
Connecticut is not only a place of rich colonial heritage; it is also vibrant, sophisticated and modern. It boasts the most educated workforce in the U.S. with the highest median income. It has a thriving and diversified economy with everything from large corporations to creative start-ups. The schools on every level continually rank at the top of the education charts with many ongoing enrichment study programs in every field. From chic urban apartments to suburbs to old farmhouses, there is something to suit everyone. Come find your style when you take a physician assignment in Connecticut.
No matter what you are up for, Connecticut is bound to have something for you. You can enjoy aquariums, arboretums, museums and mansions! The area hosts spectacular rivers, lakes, and 250 miles of pristine shoreline. There are many wonderful restaurants to enjoy, from fine dining to down home comfort foods. Many enjoy the area nightlife, where you can find area clubs and bars from upscale to relaxed. Everywhere you go you will meet people you would be happy to count as friends, in a place you would be proud to call home. All this and more is waiting for you during your next physician job in Connecticut.
Regardless of your preferred physician discipline, Physician-Jobs.net can help find the perfect fit for you in any state, including Connecticut.
We're sorry. No jobs were found matching your criteria.
New job opportunities are opening constantly across the country.