Physician Jobs By Specialty
Physician Jobs in New Jersey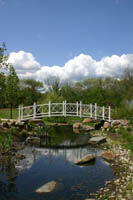 New Jersey has ample opportunities within its healthcare industry. If you are looking for New Jersey physician jobs in large healthcare facilities, small private practice, or anything in between, we have lots of positions available for you.
Come and enjoy the irresistible lure of New Jersey.  No matter what part of the beautiful garden state you set out to enjoy during your physician job, you will find that New Jersey has some of the most breathtaking sights and attractions. Many enjoy the beautiful and historic lighthouses and their innovative architecture that have guarded mariners for over a century. Others come for the unlimited outdoor activities and spend time exploring over one million acres of farms, forests and wetlands. Refreshing breezes, sandy beaches, world famous resorts, historical sites and legacies and fabulous arts, culture and entertainment — New Jersey offers it all.
Live in the many friendly communities and enjoy abundant affordable housing in everything from quiet suburban streets to chic high rises. The public transportation is easily maneuvered and gives access to the endless activities available in the area. Join the millions of sports fans at the many area sporting venues or check out the many museums and cultural events. For those who love the nightlife, Atlantic City is the place for you. Stay and play at the many casinos, resorts, shopping and spas and experience the thrill of a lifetime. There is an inexhaustible amount of adventure waiting for you during your physician job in New Jersey.
Come take a physician assignment in New Jersey and enjoy a close proximity to New York and the Atlantic Ocean! Register today to start a physician job in the great state of New Jersey.
We're sorry. No jobs were found matching your criteria.
New job opportunities are opening constantly across the country.