Physician Jobs By Specialty
Physician Jobs in New York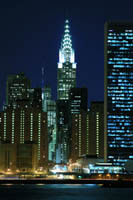 With a growing population, New York has a large number of physician jobs available.  Throughout the state of New York there are many exciting healthcare facilities, each offering unique physician jobs in a wide array of disciplines. In the last decade, the New York healthcare needs have more than doubled.  If you are ready to take an assignment in one of the fastest growing healthcare markets, then register now! 
You will find few places in the world with as much patriotic feelings devoted to it. From the harbor that houses our most iconic symbol of freedom, the Statue of Liberty, to the site of the Twin Towers, New York means something.  Be enriched by a land that is the sight of decisive battles in world history, and a people who have stood strong in the most difficult times. Fiber. Fortitude. Friends. That is New York.
Come to New York to enjoy the most unique opportunities anywhere. History, and history in the making, abounds in this amazing state. It has been the beginning point of the American dream for millions of people who have made this country great. You cannot help but be changed by the many monuments, and historic sites. Stretch your legs and satisfy your thirst for adventure in the many parks and forests where you can enjoy the clean air, wilderness and wildlife. If you are up for a night out during your physician job, there are nightspots for every taste. Shop, dine and live in a place that is international in flavor and all American in spirit.
Search our jobs now to see what opportunities we have available for you in New York.  If you don't see what you're looking for, simply contact us, and we'll find a physician position specifically for you!
We're sorry. No jobs were found matching your criteria.
New job opportunities are opening constantly across the country.