Physician Jobs By Specialty
Physician Jobs in Illinois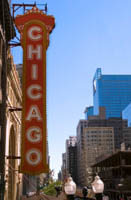 As the most diverse Midwestern state, Illinois has much to offer you on your next physician assignment–both culturally and economically. Illinois is a state that has grown leaps-and-bounds in the last decade, and the number of physician jobs has increased right along with it. There are a flood of physician jobs available throughout the state — from cardiology to gynecology.
With an ever-increasing population, a lively cultural life, and dynamic business community, Illinois is an exciting state to take a physician job. There is a broad economic base that is supported by everything from farming to industry. Whether you prefer the fast-paced excitement of the city or a quiet retreat, you will find everything from small towns to major metropolitan areas in Illinois.
The humid continental climate provides hot summers and cold winters. Even with cold winters, Illinois is filled with year-round activity. You can enjoy indoor water parks and some of the best shopping around. If you are looking for some urban adventure, there is no better place than Chicago where you can enjoy world-class museums, famous restaurants, and VIP nightlife.
Search our jobs now to see what opportunities we have available for you in Illinois.  If you don't see what you're looking for, simply contact us, and we'll find a physician position specifically for you!
We're sorry. No jobs were found matching your criteria.
New job opportunities are opening constantly across the country.