Physician Jobs By Specialty
Physician Jobs in Arkansas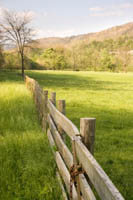 Arkansas was recently voted as one of the country's most livable states.  It also has an abundant amount of physician jobs available.  From large healthcare systems to small private practices, Arkansas has the kind of opportunities that physicians are always looking for.
Many Arkansas visitors and newcomers find that it is a hidden treasure. Many are drawn to its natural beauty, colorful four seasons and abundant opportunities for outdoor adventure. More and more, the young adventurers are finding this state an extreme destination for the forested mountain trails, cave explorations, and other thrill seeking activities.  Are you ready for an action-packed physician assignment?
Arkansas is also not without class and culture. You can enjoy live theater, sports, fine dining and spectacular shopping. Its location in the heartland has contributed to an intriguing history and local culture. There is a thriving young and vibrant community to enjoy the nightlife. There are many entertainment venues that feature well known entertainers, lively dance clubs, a symphony orchestra, and many comedy clubs to keep the night rolling. Day or night, Arkansas has much to offer during your next physician job.
Register now to start you next adventure with a physician job in the amazing state of Arkansas!
We're sorry. No jobs were found matching your criteria.
New job opportunities are opening constantly across the country.