Physician Jobs By Specialty
Physician Jobs in Rhode Island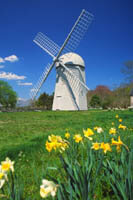 Many people are surprised to know that Rhode Island, our smallest state, has the highest concentration of our nation's historical landmarks. The state's compact size makes everything convenient and within reach. Enjoy historical landmarks, arts, entertainment, sports, nightlife, and wildlife all at the tip of your fingers during your physician job.
Be surrounded by the beauty of Colonial and Victorian homes, palatial estates and stately architecture. Let your ingenuity be drawn out by a visit to America's first enclosed shopping mall or first manufacturing plant. Enjoy quaint 17th century fishing villages, farms and meeting houses.  There is plenty to satisfy the most sophisticated tastes with vineyards, music, theater and ballet. Not one to sit back and relax? Enjoy unspoiled beaches, camping in beautiful woodlands or tee up on some of the finest courses in New England when you take a physician job here.
Register now to learn more about our Rhode Island physician jobs!  Or contact us to have a custom job search done for you.
We're sorry. No jobs were found matching your criteria.
New job opportunities are opening constantly across the country.