Physician Jobs By Specialty
Physician Jobs in Idaho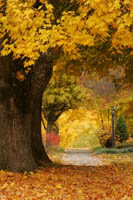 A physician job in Idaho presents a unique opportunity to experience some of the finest small- to medium-sized hospitals in the country.  Physician jobs are in high demand in Idaho because the hospitals are located in the heart of the state – the small towns and communities.  If you are looking to practice in a community with a high quality of life, then a physician job in Idaho is for you.
Life is anything but mundane in Idaho. If you have never given this state a second thought, perhaps it is time to check it out. The state's mild temperatures, lakes, rivers and elevation make for some spectacular and lush landscapes and make it a prime destination for hikers, fishers and other outdoor adventurers.  Horseback ride, rock-climb and photograph your way through beautiful state parks with mighty rivers, impressive rock formations and uncompromised habitat that is much the way Lewis and Clark first found it.
Idaho is fast becoming the place to live and work. Lower cost of living, short commutes, and a strong sense of community make it the perfect place to live. There are many venues for live arts and entertainment, as well as many bars and pubs that reflect the region's culture, history and interests.
Come see what Idaho is all about on your next assignment.  Register now to have us contact you with a list of our open physician jobs!
We're sorry. No jobs were found matching your criteria.
New job opportunities are opening constantly across the country.