Physician Jobs By Specialty
Physician Jobs in Washington DC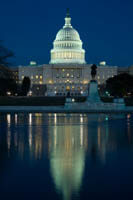 Washington, DC physician jobs are always available in a wide range of disciplines. As the capitol of the United States, DC is a hub for healthcare systems, private practices, clinics and other medical facilities. Because of this, the Washington, DC ares offers a ton of jobs for physicians.
Washington, DC is a place like no other.  It holds an incredible array of attractions that can be found nowhere else. It is not only home to our government, it is home to our history, both good and bad, and the jumping off place for dreams. Washington is more than museums and monuments; it is an energy that inspires greatness and something that must be experienced.
It would be impossible to see every artifact DC holds. In fact, even the Smithsonian Institution with 16 of its museums in Washington displays less than 2% of its artifacts. To say Washington is a treasure trove would be stating it mildly. Visit meaningful places like the national Museum of the American Indian, or the intriguing International Spy Museum.  If you are looking for a performance, stop by the John F. Kennedy for the Performing Arts. Enjoy many festivals that are unique to the area, with all having an interesting history behind them. It is also home to the hottest nightlife around, with bars, clubs and pubs to suit any taste, from upscale to fun and funky. It is difficult to take a physician job in Washington, DC and not be changed by the history, humbled by the sacrifice, and inspired by the courage.
Search our jobs now to see what opportunities we have available for you in Washington, DC.  If you don't see what you're looking for, simply contact us, and we'll find a position specifically for you!
We're sorry. No jobs were found matching your criteria.
New job opportunities are opening constantly across the country.