Physician Jobs By Specialty
Physician Jobs in North Carolina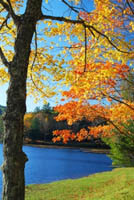 North Carolina was recently voted as one of the country's most livable states.  It also has an abundant amount of physician jobs available.  From large healthcare systems to small private practices, North Carolina has the kind of opportunities that physicians are always looking for.
Serene living is closer than you think in beautiful North Carolina. Known for beautiful gardens and 300 miles of coast and barrier island beaches provide endless adventure, enjoyment and surf!  You will find all you need to live or play in culture, history and activity rich state.  Rejuvenate in one of the many luxurious spas, tour award winning wineries, it is all here.  Dine in some of the finest restaurants and enjoy seafood fresh from the boat. Whether you like water sports, extreme adventure, the nightlife or culturally enriching adventures, it is all at hand in North Carolina during your next physician job.
Whether you like quiet neighborhoods, or cities bustling with activity, you can find it here.  Enjoy towns with unique history and charm and welcoming people you will be glad to call friends. You will never tire of the many museums and historic sites to explore, or the many scenic and outdoor activities to thrill. Be reinvigorated by the lush and colorful landscapes as you hike, bike, or ski its many almost secret rails. As a relaxing and interesting alternative, take a trip on the Great Smoky Mountains railroad for an unforgettable time. You will find a lively night scene in various locations throughout the state, with live music, dancing, great food and great fun. Take a physician job in North Carolina for a fulfilling experience, and a great time.
Come see what North Carolina is all about on your next physician assignment.  Register now to have us contact you with a list of our open physician jobs!
We're sorry. No jobs were found matching your criteria.
New job opportunities are opening constantly across the country.