Physician Jobs By Specialty
Physician Jobs in Mississippi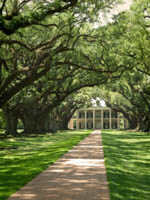 Physician jobs in Mississippi present an exceptional opportunity to experience some of the finest small- to medium-sized hospitals in the country.  Physician jobs are in high demand in Mississippi.  If you are looking to practice in a community with a high quality of life, then a physician job in Mississippi is for you.
There is just something about Mississippi that can not be captured in words. It is living history in motion; a state that is progressive yet fierce in their preservation of history. You will see evidence of the rich culture in the state's museums, Civil War sites, Civil Rights Memorials, historic homes and landmarks. Art, literature, and music seem to flow through the veins of the state like the great river itself. People come to Mississippi for many reasons, but all stay for the same; longing to become part of something greater than themselves.
Mississippi is a prime location for those who love the outdoors. The many lakes, rivers, streams and 100 miles of coastline provide ample opportunities for water sports. There are also more than 2 million acres of public hunting land. In a state with so much history and culture, you are sure to find a plethora of museums and historic sites. Enjoy everything from arts, crafts, and science & nature museums to historic bed and breakfasts. It is also home to where more than 100 blues singers got their start, and inspired so many other musicians such as The Rolling Stones, The Beatles and Eric Clapton. Catch the latest big shows and concerts at the many clubs and casinos.  If you are looking for a place to inspire you on your next physician assignment, Mississippi is just what you are looking for.
Search our physician jobs now to see what opportunities we have available for you in Mississippi.  If you don't see what you're looking for, simply contact us, and we'll find a physician position specifically for you!
We're sorry. No jobs were found matching your criteria.
New job opportunities are opening constantly across the country.