Physician Jobs By Specialty
Physician Jobs in Iowa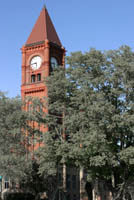 Iowa is a thriving state with plenty of opportunities, especially in the healthcare field. Physician jobs in Iowa are challenging, creative and waiting to be filled. Iowa has a desperate need for physicians in psychiatry, family practice, internal medicine, and emergency medicine.  Register now or read more to learn about your next assignment to Iowa.
Iowa is an indulgence that puts the balance back in your life. Find out what matters most in life as you have a chance to connect with family and friends while awakening your spirit of adventure. It is home to significant historic sights steeped in Mississippi lore, prairie where buffalo actually still do roam, riverboat casinos and the fast-paced Knoxville Raceway. The area has four seasons which allows for many seasonal activities.
Far from sleepy, Iowa is vibrant, alive and waiting for you to join in. Come to enjoy the cool sophistication of many trendy and upscale dining and clubs, or the clubs filled with the unique blend of blues and jazz, the river's own music with a creative and interesting culture all its own. Choose to walk in the steps of legendary musicians or soak up all of the cultural pursuits; you will find something for you in Iowa on your next assignment.
Come see what Iowa is all about on your next assignment.  Register now to have us contact you with a list of our open physician jobs!
We're sorry. No jobs were found matching your criteria.
New job opportunities are opening constantly across the country.