Physician Jobs By Specialty
Physician Jobs in Ohio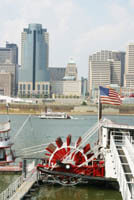 We have physician jobs in Ohio in a wide variety of physician specialties, including anesthesiology, family practice, hospitalist, internal medicine, occupational medicine, pediatrics, psychiatry, radiology, and many more.  When you take a physician job in Ohio, not only will you work at one of the best healthcare facilities in the country, but you'll also experience one of the most amazing states in the U.S.
Ohio is a state of adventurers, innovators and risk takers. More U.S. presidents have come from Ohio as well as Neil Armstrong, Thomas Edison, the Wright brothers, Cy Young and the Shawnee Indian chief Tecumseh.  One of the most significant Ohio contributions to our nation's history is its part in the Underground Railroad. The state is filled with interesting exhibits and compelling history that will inspire you. And even then, you have only just begun to know Ohio.  Come see for yourself when you take your next physician assignment in Ohio.
Sports and outdoor enthusiasts love the wide range of activities that the state offers with over 800 golf courses, countless spectator sporting events, fishing, extreme sports and more. If you prefer a little more sophisticated enjoyment, Ohio has everything you could want and more. Enjoy art, world-class dining, the symphony, art, wineries and more. There is nightlife to suit any crowd with friendly people, dancing, live music and shows. In work and play, Ohio seems to bring out the best in everyone.
Regardless of your preferred physician discipline, Physician-Jobs.net can help find the perfect fit for you in any state, including Ohio.
We're sorry. No jobs were found matching your criteria.
New job opportunities are opening constantly across the country.